ECS Faculty Win Multiple Awards
2022 Faculty Awards Sees ECS Faculty Wins in 3 Categories
Each year the College of Education recognizes its faculty and staff with awards. This year, the Department of Education, Culture and Society (ECS) took home three of the faculty awards. Dr. Leticia Alvarez Gutiérrez won the Social Justice and Transformation Award; Dr. Cynthia Benally won the Early Career Faculty Service Award, and Dr. Alex Hyres won the Early Career Teaching Award. These awards recognize the exemplary work and accomplishments of select faculty.
Please join us in congratulating Drs. Alvarez Gutiérrez, Benally, and Hyres, and thanking them for the work they do on behalf of our communities.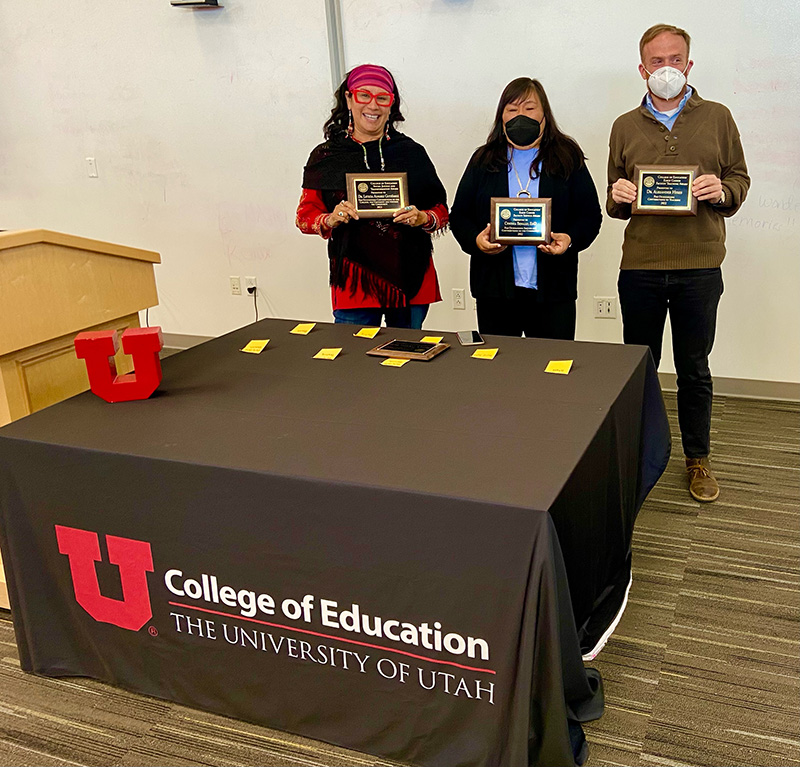 From Left to Right: Dr. Leticia Alvarez Gutiérrez, Dr. Cynthia Benally, Dr. Alex Hyres.