Why Charlottesville students walked out - and what it will take to keep them from doing it again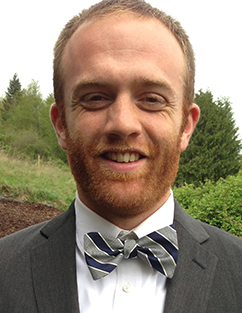 Alex Hyres, Assistant Professor in Education, Culture & Society, wrote an op-ed for the Washington Post providing some historical context for the recent high school student walkouts in Charlottesville, Virginia. See the article below:
From the Washington Post
April 2, 2019
Two weeks ago, Charlottesville City Schools were closed because of a racist threat made by a white student against black and Latino students attending Charlottesville High School. In response, the school's Black Student Union last week circulated a list of demands and organized a walkout.
This walkout is part of the long history of Charlottesville's black students in high school fighting educational inequities and oppression. School administrators have never adequately listened to these students, resulting in a situation that, over the past half-century, has grown worse, not better.
In 1959, French Jackson, Donald Martin and John Martin desegregated Lane High School. Although they did not face the same harassment endured by black students desegregating such places as Central High School in Little Rock, the three teenagers were not welcomed by the majority of their white peers. Other black students followed in their footsteps. By fall 1967, many of the city's black students attended Lane. The city's black segregated high school, Jackson P. Burley, closed. Unlike their students, most of the black teachers and counselors at Burley were not transferred to Lane or another school in the district and instead lost their jobs. Read the full article >>