ECS graduate, Melissa Moreno, wins seat in Yolo County, CA Board of Education election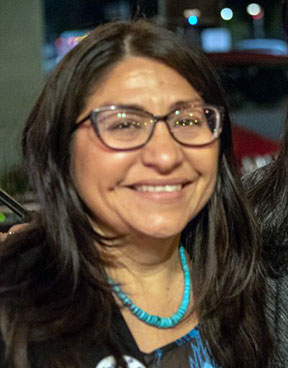 Congratulations to Dr. Melissa Moreno! Melissa received her Ph.D. from the Department of Education, Culture & Society in 2008.
From the Davis Vanguard
"The biggest surprise of the night was the lopsided nature, if not the result, of the Yolo County Board of Education, Trustee, Area 2 election. That was an open seat and figured to be heavily contested. The Vanguard's analysis showed Melissa Moreno with a rather large advantage over former DJUSD Superintendent David Murphy.
As it turned out, she won even more heavily than expected with a 63.5 to 36.5 advantage, winning by over 2000 votes. Given his name recognition advantage, the vote margin was stunning.
It was a strong campaign effort that pushed her over the top.
"I'm thinking about the community," Melissa Moreno told the Vanguard. "and the needs of the community and the students of Yolo County. This is an honor to be in this position. I'm taking this very seriously in terms of the leadership that's required to serve."
She said that she was surprised at the then-early results "in a very positive way." "I guess I'm feeling like my team and their leadership is really reflecting in this turnout. It's really the work of the team and their leadership.
"I'm a first-time candidate and (the experience) was positive for the most part," Ms. Moreno stated. "It was positive because I felt the community support from the beginning."
~ Congratulations, Melissa ~