New ECS undergraduate course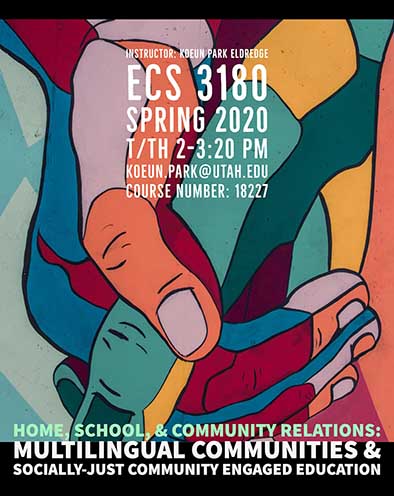 The Department of Education, Culture and Society is offering a new undergraduate course during the Spring 2020 semester (ECS 3180 — Home, School and Community Relations) on Tuesdays and Thursdays between 2 pm and 3:20 pm.
The course is designed to help build equitable community education programs that recognize community cultural wealth, offer students meaningful community engagement experiences, and respond to community concerns and needs while developing students' critical consciousness and civic competence.
The course will be taught be Koeun Park Eldredge ( koeun.park@utah.edu ).